Aside from the various publicity and articles that have been published recently to promote the UK Season 2 and Gold Box sets, Dugpa.com reader Michele Barbieri sent in these awesome photos that have been appearing all over London. How awesome would it be to walk down the street and spot one of these babies?
Thanks Michele for spotting and sending these in.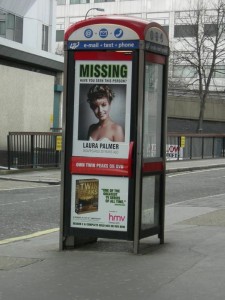 How much you want to bet some of these will make it to ebay and auctioned of for hundreds of dollars?