Check out the great Lynch Interview at WYNC.org where Lynch discusses the new Lime Green Box Set. Also, the interviewer, Nathan Lee has posted the Extended 16 Minute Interview where Lynch addresses the the name of the Lime Green Box, the extras, and the new Blue Velvet 5.1 Mix. In addition, the extended interview includes Lynch talking about the Deleted Scenes to Twin Peaks: Fire Walk With Me. Below is the excerpt:

Nathan Lee: You know the question that everyone asks me when I told them I was speaking to you about this material is, When is the Twin Peaks: Fire Walk With Me footage coming out?
David Lynch: That, you know Twin Peaks: Fire Walk With Me is owned by a company called MK2 in France. And I spoke to them a couple of months ago, um, I've spoke to them several times about this, you know, I think it will happen, but maybe the financial crisis is you know, affecting that in some way. I'm not sure what's going on. I'm pretty sure there's 17 scenes in that at least but its been a while since we've looked into that.
If that wasn't enough, Nathan has posted an exclusive Deleted Scene from Wild at Heart. Thanks to Travis Blue, Brandon Tutmarc, and Eddie Salmon for the news.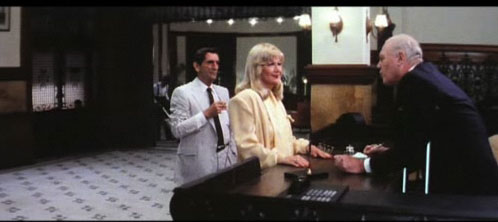 Discuss this article over at the Dugpa.com Discussion Board