Chrysta Bell performs with her amazing band in a special musical segment for Emmy- award winning program, InContext.tv. Be a part of the studio audience for this nationally aired TV show, and enjoy complimentary wine, cappuccinos and delectables.
The filming will take place on the stage where the legendary Austin City Limits is recorded.
directions:
KLRU's studio 6A is located on the 6th floor of the UT communications building (the one with the big satellite dish on top) at the corner of
26th and Guadalupe.

This is a free event but YOU MUST RSVP to RSVP4CB@gmail.com, as only limited seating is available.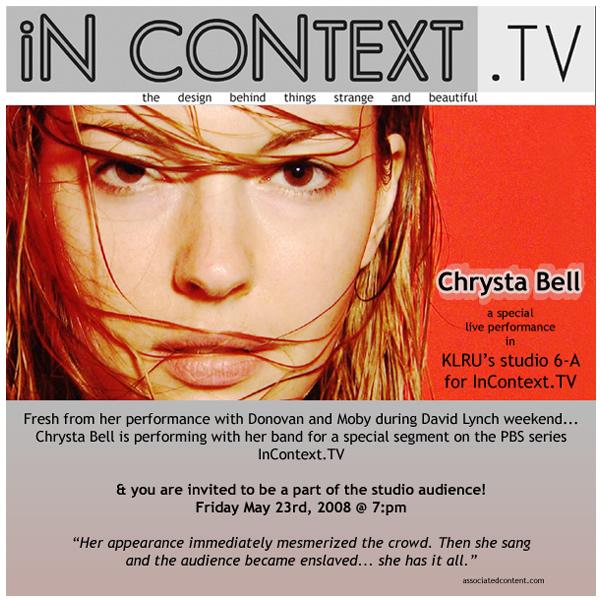 Watch Twin Peaks Online on CBS.com
CBS.com has posted full episodes of Twin Peaks. You can check out th Episodes online for FREE by clicking here. Please note that it looks as though the Episodes may currently only available to those in the US. Thanks to TravisD for the news.