December 18th 2005
Deleted Scenes and an Alternate Ending for the Dune Ultimate Edition US DVD?
I picked up on an article that was posted up last month on Davis DVD that mentioned the following:
Extras will include deleted scenes with an introduction by producer Raffaella De Laurentiis, behind-the-scenes photographs, original artwork, "Designing Dune," "Special Effects," "Models & Miniatures" and "Wardrobe Design" featurettes. Now here's the cool part we just learned: the deleted scenes will include never-before-seen footage including fight scenes and an alternate ending to the film!
Sounds too good to be true. Click to pre-order the Dune Ultimate Edition DVD from Amazon.com
December 15th 2005
Eraserhead and the Short Films Get Wide US Release
On January 10th, 2006, you will be able to buy both Eraserhead and the Short Films on DVD from your local retailer. These are the exact same discs that have been sold exclusively on DavidLynch.com, sans the 8×8 collectors box and collectors booklet. You can pre-order them at Amazon.com by clicking below and save on shipping costs.
Lost Highway Ultimate DVD Region 2 from MK2
Well, I have yet to get a chance to watch this all the way through, but I have to say it is by far the best presentation of Lost Highway to date. The colors are rich and the sound transfer is just awesome. There was a new interview with Lynch where he actually speaks about the film! Other cool extras were some raw behind the scenes footage, some which was featured on the Pretty as a Picture documentary and others which were not. I'll post more when I get a chance to enjoy the film, with my luck won't be until after the New Year. While you can't buy it at most US DVD outlets, here are a few places overseas that you can:
MK2 Botique (English Version), FNAC, or Amazon France. You might have to run the sites through a language converter. I use Google, which seem to do the trick.
Chrysta Bell in INLAND EMPIRE
I went to the Mass Ensemble show the other night and was completely blown away. If they play in your area, be sure to check them out. During the intermission one fan asked Chrysta about working with Lynch after which she revealed that she would be featured in his new film, INLAND EMPIRE. I also got to hear a new song written by Lynch and Bell that was very melodic and soothing. Can't wait for the CD to come out.
November 17th 2005
Dumbland DVD and Distorted Nudes Book Available at David Lynch.com
You can now purchase the Dumbland DVD and Distorted Nudes Book at David Lynch.com.
David Lynch does Clerks?
Check out the clip over at the Clerks 2 Website.
November 8th 2005
See Garmonbozia Live on November 17th
If you are in the North Carolina area, you have the chance to be treated to Garmonbozia, a local ensemble Twin Peaks
homage band playing on November 17th at a club called the Reservoir in Carrboro, NC. The show starts at 10pm. The Reservoir
is located at 100A Brewer Ln. Call 919-933-3204 for more information. If you make it, be sure to bring a video camera and take pictures!
Lynch Festival in San Francisco December 9th – 11th
The Castro Theatre in San Francisco will be screening a David Lynch Film Series December 9-11. One thing to note is that the print being used for the Elephant Man will be a brand new, retimed print that has only been screened three times. The print beinbg used for Twin Peaks: Fire Walk With Me is an archive print from Winston-Salem, NC archive.
December 9 7:00 p.m. – Mulholland Drive
December 9 9:40 p.m. – Twin Peaks: Fire Walk With Me
December 10 2:15 p.m. – Blue Velvet
December 10 4:30 p.m. – Wild At Heart
December 10 7:00 p.m. – Blue Velvet
December 10 9:15 p.m. – Wild At Heart
December 10 12:00am – Lost Highway – just added
December 11 2:00 p.m. – The Elephant Man
December 11 4:20 p.m. – Dune
December 11 7:00 p.m. – The Elephant Man
December 11 9:20 p.m. – Dune
Thanks to Cinemalover for the info.
October 24th 2005
News from Chrysta Bell.com
Chrysta Bell is the newest member of the internationally recognized performance troup MASS Ensemble. She has been touring with them extensively for the last two months. MASS is the creator of the Earth Harp and countless other stringed and percussive instruments. The show is a visual and aural feast. December 1,2,3,4 and 7,8,9,10,11, MASS will erect a geodesic dome on the Santa Monica Pier and transform it into a giant instrument! The music and light show will be rapturous. This will be an unforgettable event. The show will feature the public debut of music written by Chrysta Bell and David Lynch. For more information visit www.massensemble.com.
New Fire Walk With Me Deleted Scenes Petition Online
John Sullmeyer, creator of the original Twin Peaks Season 2 on DVD Petition asked me to post a link to his new online Worldwide Twin Peaks: Fire Walk With Me Deleted Scenes on DVD Petition. According to John, he has gotten word that MK2 and Lynch are still in talks to work out a deal to do the scenes on an upcoming DVD release. One good point about the petition is that it requests that MK2 and New Line work together to share costs of the project.
October 14th 2005
David Lynch Consciousness-Based Education West Coast Tour Announced
Below are the dates just announced for the West Coast Tour:
Thursday, November 3 • 7:30 PM
University of Southern California
Bovard Auditorium
Los Angeles, CA
Friday, November 4 • 7:30 PM
University of California at San Diego
Price Center Theater
La Jolla, CA
Saturday, November 5 • 7:30 PM
University of California at Irvine
Crystal Cove Auditorium
Orange County, CA
Sunday, November 6 • 7:30 PM
University of California at Berkeley
Wheeler Auditorium
Berkeley, CA
Monday, November 7 • 7:30 PM
University of Washington
130 Kane Hall
Seattle, WA
Tuesday, November 8 • 7:30 PM
University of Oregon
Columbia 150
Eugene, OR
David will be doing a Q&A afterwards. Be sure and ask him when we will be seeing those darn Deleted Scenes to Fire Walk WIth Me.
October 5th 2005
Lost Highway Region 2 Final Specs from MK2 and No Industrial Symphony
It appears that MK2 has released the final Specs for the Lost Highway DVD. Although Industrial Symphony was dropped from the release specs, this DVD will be the best that Lost Highway has ever looked or sounded. Apparently there were some problems securing the rights to Industrial Symphony. Along with a new HD Transfer of the film and the original 5.1 mix transfered in DTS, below are the details on the 2nd bonus materials disc from dvdrama.com:
New interview with David Lynch from 2005 (16 mn)
Making-of (10 mn)
Interview with David Lynch when the movie came out (5 mn)
Interview with Bill Pullman (4 mn)
Interview with Patricia Arquette (4 mn)
Interview with Robert Loggia (3 mn)
EPK (Electronic Press Kit) (7 mn)
Trailer (3 mn)
Booklet
The release will also come with a limited edition hologram cover. Cover art below: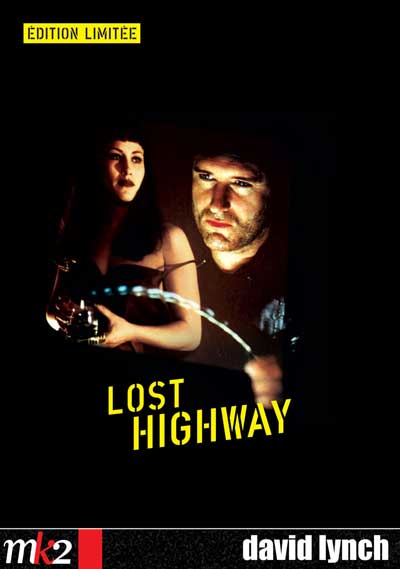 October 4th 2005
US Release for Dune Ultimate DVD Listed on Universals Official Website
Today I got word from DuneInfo.com that Universal updated their website to include a release date of January 31st, 2006 for their upcoming Dune Ultimate Edition DVD. Looks like 2006 will be a good year for David Lynch on DVD.
Special thanks to Mark at DuneInfo.com.
September 29th 2005
Live Webcast on Consciousness, Creativity and the Brain on October 1st
You can check out the live webcast by going to http://davidlynchtour.org/. Also, there is a West Coast Tour in the works.
September 26th 2005
David Lynch on Consciousness-Based Education Tour
Lecture Dates & Times:
SEPTEMBER 30, YALE UNIVERSITY – New Haven, Conn. September 30, 7:30 pm. Yale University's Battell Chapel (corner of Elm and College streets), free and open to the public. Info 203-937-9002
OCTOBER 1 – BOSTON – Boston, Mass. October 1, 7:30 pm, Cutler Majestic Theater, 219 Tremont St.—one block from the Wang Center—heart of theater district lecture is free but tickets are required—colleges will be distributing the tickets, as well as the Coolidge corner theater for tickets contact David Rottenberg (508) 653-3820 or Andrea York 508-775-9775
OCTOBER 2 – RHODE ISLAND – Providence, R.I. Sunday, October 2, 7:30 pm Brown University, Salomon Hall 101 on campus green, free and open to the public. info – 401-528-1033
The subject will be "Consciousness, Creativity and the Brain". He'll talk about the David Lynch Foundation http://davidlynchfoundation.org/ for Consciousness-Based Education and World Peace.
Lynch Mentions Twin Peaks Season 2 Delays at Ann Arbor Lecture
Last night at one of the Consciousness, Creativity and Transcendental Meditation lectures in Ann Arbor, Michigan, a fan asked about the status of Twin Peaks Season Two. Lynch responded that he'd been planning on doing the 5.1 mix of the Twin Peaks Season Two DVD in his home studio, but then things stalled and he never got the go-ahead. He's still waiting for the go-ahead.
Thanks to Joseph Frezza for the news.
September 18th 2005
Twin Peaks Season 2 Soundtrack CD in the Works?
Tonight I was lucky enough to be in the chat room of David Lynch.com when David Lynch popped in. Below is one of my questions and answer that I got:
dugpa__ [11:10 PM PST]: I read on a message board a few months back that Angelo said he was working on getting some of the Twin Peaks Season 2 music out. Is there any truth to what I read?
DAVIDLYNCH [11:11 PM PST]: PERHAPS DUG – YES
It would be a great idea and marketing tie in to release this along with the 2006 Twin Peaks Season 2 DVD set. It makes perfect sense to me. Lets keep our fingers crossed. Now if only we could get the Deleted Scenes to FWWM released. 🙂
INLAND EMPIRE News from Poland
According to Marek Żydowicz, President of Camerimage, "INLAND EMPIRE" will be shooting in Lodz Poland during the month of December. Filming is expected to last 7 to 9 days. The film will be co-produced by Tumult Foundation, the founder of Camerimage. "INLAND EMPIRE" is based on a short story which David directed during Camerimage with Krzysztof Majchrzak and Karolina Gruszka called "The Green Room in Lodz".
Special thanks to Marcin for the news.
September 8th 2005
Lynch Confirms Agent Cooper TV Mini Movies Are False
From the chat room of David Lynch.com:
Sk8AleX1 [12:24 AM PST]: Can you please tell me if the rumors are true that you might make mini movies based on Agent Cooper?
DAVIDLYNCH [12:25 AM PST]: THE RUMORS ARE NOT TRUE
August 16th 2005
Kyle MacLachlan Turns Up on the Set of Inland Empire and Possible Cooper News
Check out the article on Dark Horizons by clicking here.
Special Thanks to Jessica for the scoop.
August 12th 2005
Dune and Blue Velvet to be Released on UMD in the UK
Sanctuary Visual Entertainment has announced that they will be releasing both Dune and Blue Velvet in the UK on UMD on October 3rd.
New Twin Peaks: Fire Walk With Me Documentary In the Works
A new documentary based on the film Twin Peaks: Fire Walk With Me is in the works. Although I cant give specifics at this time, so far, it looks like it's turning out quite well. If you or anyone you know were on the set during filming and have any stories or photos that you would like to share for possible inclusion in this documentary, please contact us.
MK2 Lost Highway Release Later this Year
MK2 will be releasing a newly re-mastered Special Edition DVD of Lost Highway in France scheduled for release later this year. Extras to include a brand new interview with David Lynch.
First Inland Empire Teaser Poster?
The following image was posted as the first released poster for David Lynch's latest film, Inland Empire. This poster appeared in a post up at IMDB.com which originally appeared in the Cannes Edition of Variety magazine. Inland Empire is still filming and is slated for a 2006 release.
Special thanks to Dennis Mahoney for the link.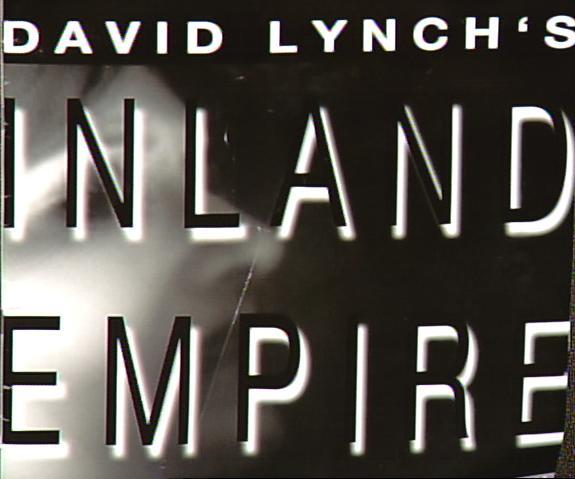 June 25th 2005
Universal Releases New Ultimate Dune DVD in France
Although the US release date is currently up in the air, France received what looks to be the new Ultimate Dune 3 Disc DVD from Universal. Most notably are a few changes from the original US release specs including no actual Deleted Scenes (only photos) and only a 4:3 transfer of the TV version. Good news for audiophiles is that the DTS track is back on this French DVD release (previously dropped on the US release at the last minute). Whether or not the US DVD will be a direct port of the French release remains to be seen. One other thing I will note is that the transfer for this version looks just amazing.
June 15th 2005
New FWWM DVD out in the UK July 25th from Cinema Club
It seems that the UK will get a new version of FWWM. From early looks, it seems that Cinema Club has ported the MK2 DVD over including the transfer, menus, and all. While there are no Deleted Scenes included on this edition, the MK2 version is by far the best as far as picture and sound quality go. Click here to read more about this release.
Thanks to Dean Clapham for the info!
Sites to Watch – Angelo Badalamenti and Chrysta Bell
There are some new photos up over at Chrysta Bell.com in Gallery 4 of a Video Shoot with David Lynch. Could these possibly be from a scene in Inland Empire? Only time will tell. Click on the photo below to navigate through the site.
And now here's one I have been waiting a loooong time for. It seems that Angelo Badalamenti will be going live with his new website sometime in the coming future. No word on when. Now maybe we can finally bug him to get the unreleased music for the Second Season of Twin Peaks.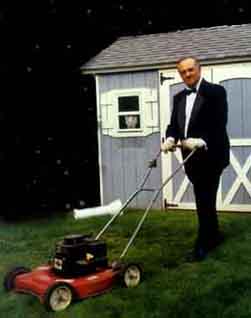 May 11th 2005
Inland Empire – New Lynch Film Announced
Today it was announced that David Lynch's next film would be entitled "Inland Empire". Justin Theroux, Jeremy Irons, Laura Dern, and Harry Dean Stanton are some among the cast members announced on Variety.com.
From Variety:
Titled "INLAND EMPIRE" (in capitals, though Lynch doesn't explain why), it stars Laura Dern, along with Justin Theroux, Harry Dean Stanton, Jeremy Irons and a host of others Lynch won't specify.
In fact, there's still very little the enigmatic Lynch is comfortable to reveal about the movie.
"It's about a woman in trouble, and it's a mystery, and that's about all I want to say about it," he comments diffidently.
May 9th 2005
Twin Peaks Season 2 DVD Delayed to Spring 2006
Today I have been given official word from Paramount that they will be pushing back the DVD release of Twin Peaks Season 2 on DVD to Spring 2006. The reason for the delay is to work with David Lynch to oversee the transfer of new masters. While it is another delay in such a long wait, at least it will be done right, which is by far the most important thing.
May 5th 2005
New Release Date for Dune SE DVD?
Play USA is reporting a new release date for Dune on DVD of July 26th. Most likely there will be no involvement from David Lynch on this release. I'm guessing we will get another press release sometime next week.
Lynch Working on New Film at His Home
I was given a report this week that Lynch is currently shooting a project at his home with a small crew. Whether this is for a commercial, short film, or content for David Lynch.com remains to be seen. Just thought I would put this info out there.
March 30th 2005
Dune DVD Update from David Lynch.com Chatroom
Yesterday I got lots of emails regarding the story on theDigitalBits.com concerning Lynch working on a new extended cut of Dune. A fan asked Lynch about this story and here is the response he gave:
SkAteAleX1 [7:37 PM PST]: David you have to give me some news on if the rumors are true about the Dune dvd :)?
DAVIDLYNCH [7:38 PM PST]: I KNOW NOTHING ABOUT DUNE SK8
cinemalover [7:38 PM PST]: There were rumors again David –
DAVIDLYNCH [7:39 PM PST]: I HAVE HEARD THOSE RUMORS BUT NOT FOR A LONG TIME
I will update the site once I hear anything more. Thanks for all the emails!
March 23rd 2005
Official Word from Paramount International Regarding Twin Peaks Season 2 on DVD
Below is an email that was forwarded to me by John Sullmeyer, creator of the Twin Peaks Season 2 petition from the Vice President of Marketing for Paramount Home Video International:
We're still pulling materials together, we have a lot of good interviews from the cast and Crew in the bag, but the biggest issue facing us now is resting on the masters, which are in a pretty poor state. We're hoping to have Mr. Lynch oversee the creation of the new masters and also the creation of a new 5.1 soundtrack!
so all in all, it's taken us longer than we hoped, but it's getting there – we're still planning to hold the Q4 release dates (if we can!).
So there you have it. Special thanks to John Sullmeyer for the great job on the Season 2 Petition which has over 20,000 signatures worldwide! It sounds like if all things come together, Twin Peaks fans will be in for a treat at the end of this year.
March 22nd 2005
Sherilynn Fenn to Appear at this Years Twin Peaks Festival
Sherilynn Fenn will appear at this years Twin Peaks Festival along with Jennifer Lynch, Syd Klinge, Phoebe Augustine, (Ronette Pulaski), Sandy Kinder (Irene), Catherine Coulson (The Log Lady), Charlotte Stewart (Betty Briggs), Jan D'Arcy (Sylvia Horne), and Andrea Hayes (Heidi). Click below for more information.
March 17th 2005
Actor Robert Blake Found Not Guilty = Good News for Lost Highway DVD
Yesterday, actor Robert Blake was found not guilty of the murder of Bonny Lee Bakley. Rumor in Hollywood was that Universal was holding back the Lost Highway DVD release until the murder trial blew over fearing bad press for releasing a gilm which depicts Blake in a unsavory role. My guess is that we will see the release this year right around the time of the Dune DVD, which will likely appear Q4 of this year.
March 14th 2005
Dune US DVD Release Delayed
According to an article over at DVDTimes, the Dune Special Edition DVD from Universal has been delayed. No reason was given nor a new release date. More details as they come.
February 24th 2005
More Details for the Dune Special Edition
Found the following specs over at the website DuneInfo.com:
Disc 1 – Side A
Original Theatrical Version (137 mins)
2.35:1 Anamorphic Widescreen
English DD5.1 Surround
French DD2.0 Stereo
English, French and Spanish subtitles
Deleted Scenes with Introduction by Raffaella De Laurentiis
Designing Dune
Special Effects
Models & Miniatures
Wardrobe Design
Photograph Gallery
Production Notes
Disc 1 – Side B
Extended Version (177 mins)
2.35:1 Anamorphic Widescreen
English DD5.1 Surround
English, French and Spanish subtitles
Note the dropping of the DTS track and the change in running time on the extended version. As you have probably guessed, David Lynch has had absolutely nothing to do with this release. Also, not sure how they are going to fit all that on one double sided disc. Guess we'll just have to wait and see. For the latest updates, check out DuneInfo.com.
February 14th 2005
No Lost Highway DVD in March
I got word back from Universal that there are currently no plans to release Lost Highway on DVD at this time. The Netflix date looks to be the day they will be carrying the Canadian DVD for rental. Word has it that Universal is waiting for the whole Robert Blake scandal to blow over before they release the DVD fearing bad press. Go figure. So if you want the widescreen version anytime soon, this is just another good reason to go out and get a region free DVD player. More news as it comes.
February 2nd 2005
Dune Special Edition DVD Announced for US Release
Yesterday, DVDAnswers.com posted an article that Universal has announced a Dune Special Edition to be released in the US on May 10th. The DVD set will include both the Theatrical and Extended TV Version of the film. Now hopefully Universal will finally get Lost Highway out on DVD. More details as they become available.
January 27th 2005
Jimmy Scott: If You Only Knew DVD Available Now
JIMMY SCOTT: IF YOU ONLY KNEW has finally found a home on DVD. The fully loaded disc is available from a number of retailers including Amazon and Best Buy. Check it out today.
January 12th 2005
Article on Twin Peaks Season 2 on TVShowsOnDVD.com
There is an article up on TVShowsOnDVD.com regarding the upcoming Twin Peaks Season 2 DVD set from Paramount that further points to a possible US release late this year. I can confirm that they are definitely working on the DVD extras as you read this. However take my word on this one, no new transfers for this release.
January 9th 2005
Lynch Mentions Deleted Scenes in French Interview
On the French website, Telerama.fr, Lynch makes a specific mention to the Deleted Scenes Petition. Below is a rough translation:
David Lynch : I would do this for sentimental reasons. My friend, Jack Nance appeared in one of those deleted scenes. He's dead now and it would be a great tribute to him.
Thanks to David Hendrain and Herve Lextrait for the article.
Dune to be the First Lynch Title on the new HD-DVD Format
Universal recently announced that Dune would be one of the first catalog releases on HD-DVD starting 4th Quarter 2005. Mulholland Drive should follow closely behind, as it has already been released on D-VHS. Hopefully Lost Highway is not too far behind.
Wild at Heart DVD Mini Review
Well, I finally got myself a copy of MGM's Wild at Heart DVD. After watching it, I have to say that I am extremely pleased about this release. Both audio and video transfer are better than the film has ever looked or sounded. The documentaries are tastefully done and offer insightful stories and details on the film. The photo montage is great and has some really nice photos from the film that really stand out. My only gripe with this release is the lack of Deleted Scenes, especially after watching the documentary and hearing them described. Hopefully when this gets released on HD-DVD in a few years, we can finally get to see them. All in all, it is a great disc, and a must buy for any David Lynch Fan. It also makes a great stocking stuffer for the Holidays.
New Wild at Heart DVD Censored?
Click to read a good article by Mike Dunn at Lynchnet.
MK2 Region 2 Twin Peaks: Fire Walk With Me DVD Mini Review
Although it should have been much more than a bare bones DVD, the new FWWM DVD from MK2 does have quite a bit more than the New Line DVD to offer. First, the packaging is awesome. It comes in a limited edition foil that is "marked" by the FBI. The actual disc packaging is a nice cardboard foldout that features a map to owl cave. The back cover has a neat photo from the film of Cooper looking at the camera. The disc also includes a limited edition film cel, a 40 page book in French.
As for the audio and video quality, the audio sounds great. Both DD & DTS tracks match the original theatrical mix almost exactly. As for the video quality, it is good, but a bit too compressed at times. I think New Line did a better job with the compression, especially in the darker scenes. All in all, it is a great disc. Of course, it does NOT have the Deleted Scenes, but have faith, as MK2 are working on striking a deal with Lynch to do a 2 DVD version next year that will hopefully include at least one Deleted Scene. This is a must have for all Lynch fans that have a Region Free DVD player. The archive interviews are also a nice bonus and do not have the horrible editing that the New Line DVD suffered from. My only complaint (yes, other than the lack of Deleted Scenes) is that the interviews are not longer.
Click to order a copy from MK2 directly